"Protected Land"
Locally Inspired
'Ainamalu, which in Hawaiian means protected, peaceful lands, is the newest resort community located in the beautiful Waikoloa Beach Resort on the Kohala Coast of Hawaii Island. This planned, gated community features luxury single-family homes designed and built by local companies that know Hawaii.
Waikoloa Beach Resort's Newest Single Family Home Community
Generous homesites for space and privacy
Golf estates on the Tom Weiskopf designed King's Course
Thoughtfully designed island style floor plans
Proposed walking and jogging trails woven throughout
Easy access to the Big Island's most magnificent white sand beaches
Steps away from world-class shopping and dining
Golf Estates and Resort Residences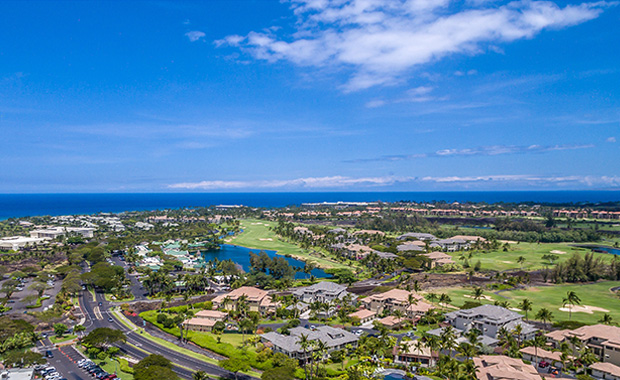 Over two hundred years ago, Kamehameha I proclaimed into law the Kanawai Mamalahoe, assuring all the opportunity to travel freely and in peace. 'Āinamalu invokes the feeling of peace summoned by Kamehameha and conjures up imagery of the shade and protection travelers took while traveling along the King's Trail. Malu literally translates to shade, shelter, protection, peace, strength. 'Āina translates to the land.
'Āinamalu gives action to these definitions, invoking a peaceful, quiet, protected place.
Protected, Peaceful Land
Resort Vacation Rentals Available
Experience Big Island Aloha with vacation rental homes at Ainamalu. You'll have access to two nearby golf courses, beautiful Waikoloa Beach, and more than 70 shops, bars and restaurants. All with the privacy of your own beautiful Hawaii luxury home.